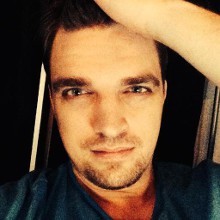 The Bitcoin Report is a Dutch language YouTube show by Dennis Binnekade with news, interviews and guides to make Bitcoin more understandable for people that are interested in Bitcoin and blockchain technology.
The show covers basics like: What is bitcoin, how to create and secure a Bitcoin wallet, how to buy bitcoins and includes news, highlights and the occasional rumors from the (dutch) Bitcoin community.
Previous Guests on The Bitcoin Report have been: Vincent Everts, Rutger van Zuidam, Annet de Boer among others and many more interviews have been planned already.
The Bitcoin report has been online since mid 2015. It is the latest addition to the lineup of Bitcoin shows in The Netherlands but as far as we are aware, the first one to focus entirely on the Dutch bitcoin community.