The University of Lisbon (School of Economics and Management) and its research Centre for Economic and Organizational Sociology announces the launch of a 2 year research project about the economic and societal impact of Blockchain Technology and Crypto Currencies.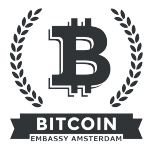 The project will be informally launched and briefly presented at the Bitcoin Embassy Amsterdam, located at Zeedijk 43, Amsterdam on Friday 21 st October at 8.00 p.m. and we invite interested parties to attend by registering at: https://www.meetup.com/Bitcoin-Embassy-Amsterdam/
We also call on relevant blockchain and cryptocurrency projects to contact us for inclusion in this comprehensive research project.
Other experts, community members, developers and the crypto & blockchain communities generally are also invited to propose additional topics or key areas ( to those listed below and mentioned in this press release ) for research. Contact us to share your thoughts and ideas with our team. Contributions where appropriate can be acknowledged but information is generally processed in an anonymized fashion.
This research is part of a wider socio-anthropological project conducted by 10+ researchers that is exploring social effects of the global financial crisis of 2008. Other topics investigated are: the dynamics of financial supervision and regulation; citizen and political movements with a strong focus on finance; alternative finance and politics.
In this research we will looking into (1) socio-cultural and economic dynamics of a particular social sphere the Blockchain and cryptocurrency participants, influencers and groups located and operating in the Netherlands and (2) similarly the globally / online functioning Blockchain and Crypto projects that are selected for the below stated research areas and clusters.
Our focus will be less on the actual Computer Sciences and related technical developments, challenges, considerations and discussions, than on the human aspects of dealing with decentralised digital technologies. Nevertheless, more technical aspects will be treated to better understand the (end) user, or third party usability (for third party developers), functionalities and the (broader) relevance of the project as well as the changes to the initial direction or scope over time.
Over the two year duration of the research we are looking to investigate the following aspects and topics of Blockchain technology and Cryptocurrencies:
How are new projects (specific crypto currency or blockchain) started and what is the initial reason or relevance of the project in a broader perspective?
What does the project look to contribute to and in what ways?
What are the driving or influencing factors of the project?
What are the initial technical specifications and originally intended functionalities? What changes are made on what grounds over time?
Who is participating in these projects and what are the (group) dynamics of founders, developers, community managers and participants, coin investors and speculators?
How does the project get funded and what problems or challenges does the project meet?
How does the project relate to mainstream economy and finance over time?
As national and European authorities are increasingly looking into regulating blockchain and crypto currencies we will also be monitoring these developments and observe how these discussions or (proposed) regulations (might) impact the projects researched.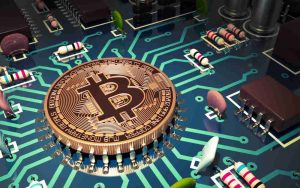 Our focus is more on relatively new "start-up" cryptocurrency projects by small groups and their contributions. We will not be investigating enterprise related developments (e.g. IBM and OpenLinux Hyperledger project, Microsoft Azure Cloud) or blockchain projects of the large IT Consultancies (e.g. KPMG, Deloitte) and other large IT corporations. Similarly vertical industry consortia or initiatives of well established companies or organizations looking to develop or deploy blockchain projects for their industry segment ( e.g. healthcare, banking, insurance etc.) are also not subject of our research.
Additionally, Bitcoin and projects related to, or building on, the Bitcoin network will not be researched as this would require more means than those we have at the moment.
For practical reasons we selected the Netherlands due to its apparently (inter)nationally active and well connected blockchain and crypto scene. Various governmental and non-governmental bodies, cryptocurrency groups and associations are also relatively easily accessible and serve to get a better understanding of how these two worlds interact.
For our research we contacted the Bitcoin Embassy Amsterdam Association ( https://bitcoinembassy.nl ) a not for profit association in the Netherlands of bitcoin enthusiasts and (aspiring) blockchain professionals, entrepreneurs and related companies.
The Bitcoin Embassy provided valuable and useful input for defining the scope of our research and identifying relevant topics for our research. We look forward to continue working with the Bitcoin Embassy Amsterdam Association for our ongoing research but for reasons of academic objectivity we obviously invite the cooperation and contributions of others as well.
So far the following key areas and clusters have been identified:
Anonimity Coin Projects (e.g. Dash – Monero)
Decentralized Exchanges (e.g. Bitsquare – Bitshares)
Facebook/Reddit and Digital Content Projects "decentralization" alternatives (e.g. Steem – Synereo – Decent)
Decentralized market alternatives: ( e.g. Openbazaar )
Smart Contracts solutions (e.g. Ethereum – Lisk)
Blockchain 2.0 projects with a foundational and broader infrastructure like functionality: (e.g. NXT – Emercoin)
Decentralised Governance projects (e.g. Bitnation)
At a later stage more information on our final selection of key research areas and topics as well as the Blockchain and crypto projects selected will be communicated.
For our research project we look forward to establishing contacts with the blockchain and cryptocurrency scene in the Netherlands and elsewhere and receiving their input and cooperation.
University of Lisbon:
Dr. Inês Faria ( Researcher) – Dr. Daniel Seabra Lopes ( Project Coordinator )
Email: [email protected]
Bitcoin Embassy Amsterdam Association:
Arthur A. Rommes Ll.M. – Co-Founder
Email: [email protected]