The Bitcoin Embassy Amsterdam Association receives inquiries from students at universities, technical colleges and from volunteers wanting to contribute and participate on a regular basis.
When you are reading this you are probably interested in Bitcoin or blockchain technologies. Maybe you have to do a study, research project or write a paper as part of your education and wonder what Bitcoin is or what the Bitcoin Embassy Amsterdam can do for you? If so, please take your time and read the information below and study the information in other sections of this website. Please use the top bar menu links to read up on our Mission & Vision, various types of Membership types and Listed Projects before contacting us.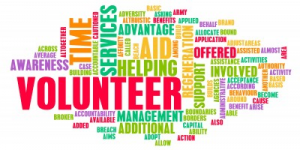 Being a not for profit organization of, generally busy professionals, volunteers with limited time (also for our own activities) we ask you to be well prepared (so read up, do some research and start drafting a coherent proposal or idea!) before contacting us. Appreciate we just do not have the time to engage in correspondence with you to answer all sorts of questions. Best is to first visit one of our meetings and talk to us there. Ideally bring a few printed copies of your project or idea along. We can then quickly assess and hopefully put you directly in contact with the right team or members(s) to quickly get you started.
Note that several of our teams are multi-disciplinary meaning they are open for others than just IT specialists or programmers !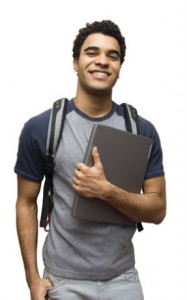 What sorts of Students and Volunteers can Contact Us?
IT students
Programmers
Economists (e.g. new monetary, currency and economic models.)

Business Management ( e.g. new business and organizational forms and related subjects )
Lawyers (legal issues crypto currencies, compliance & regulation – 'smart' contracts – new forms of decentralized or 'networked' business cooperations – legal frameworks etc.)
Bitcoin 'Generalists' ( with good writing and communication skills with ideas for a better world, changing the existing economic order and decentralized economies, reducing the influence of banks and other service concepts that bring 'new' or 'better' services adding real value to consumers and others using Bitcoin, Blockchain, peer-to-peer digital technologies etc.)
Public Relations and Communications, Journalism Students for the Embassy and/or one of our Project Teams for developing and communication strategies and related social media and website content.
Website developers ( e.g. WordPress ), Web masters, Web Hosting Experts, Cloud Services Experts, Web Technologies, SEO specialists etc. for our websites, IT services platforms etc.
Bitcoin Embassy Amsterdam is an open democratic organization consisting of all sorts of Supporters, Members and Professional Members who share our Vision & Mission. Many of them actively take part by visiting our meetings and/or engaging and contributing to our Project Teams, Study Groups etc.
Our study groups, research projects, software development teams etc. are looking for volunteers and experts. If you have time, an open mind, a pleasant personality and feel you have something meaningful to contribute visit one of meetings and we will make time to talk to you.
Educational Courses and Materials
We are still talking to various of our members and external parties to generally explore what sort of educational programs are needed and how to put this together and what to subsequently offer. A separate section on our website will be created later on this. So make sure to return back later.
Should you have any materials available to share and/or educational qualities or thoughts on the above do not hesitate to contact us.
Institutions as well as individuals (teachers, teaching academics, etc.) are especially invited to contact us for discussing the general possibilities for getting their students involved and engaged together with the Bitcoin Embassy Amsterdam in certain topics and/or project teams.