BitPay.com – receive Bitcoin payments and transfers to your bank account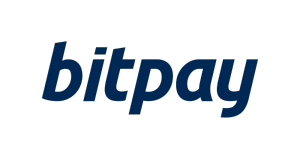 BitPay.com founded in May 2011, is a global Bitcoin payment service provider based in Atlanta (U.S.A.) with its European Headquarter in Amsterdam. Trusted by over 60,000 (!) businesses and organizations and processing US$ 1 million plus daily in 2014.
BitPay offers a free plan for receiving Bitcoin payments from your customers with unlimited processing forever. BitPay provides various easy to use or implement solutions for your eCommerce website(s), webhosting and/or billing platform or (existing) retail point-of-sale systems.
GENERAL OVERVIEW of BitPay's Key Functionalities
– Direct Bank Deposit: receive settlement directly to your bank account in 33 countries.
– Best Bid Exchange Rates: optimal Bitcoin to local currency conversion rates, calculated across exchanges.
– Cryptographically Secure API: integrate BitPay's platform using their secure and simple API.
– Two-Factor Authentication: use Google Authenticator for securing your merchant account
– Invoicing in 40 Languages & Pricing in 150 Currencies
– Cross-Standard Bitcoin Wallet Compatibility: BitPay's invoices work with all Bitcoin standard wallets.
– URI and QR Code Invoices: provide easy click-to-pay and scan-to-pay options in every invoice.
– Mobile Optimization: easy mobile access to your merchant dashboard tools.
-Payment Protocol Implementation: support for payment protocols ( BIP 70 and BIP 73 ) for secure direct payments and clear payment address identification.
– Email, Mobile and Server Payment Notifications: via email, text and server IPNs.
– Ledger Payment: track and export transaction data for all bitcoin payments received.
– Payment Buttons and Hosted Checkout.
– Shopping Cart Plugins and Hosted Integrations ( see below )
– Embeddable Invoices.
– Email Invoicing and Scheduled Billing.
– Integrated Solutions for Billing and Billing Plugins ( see below).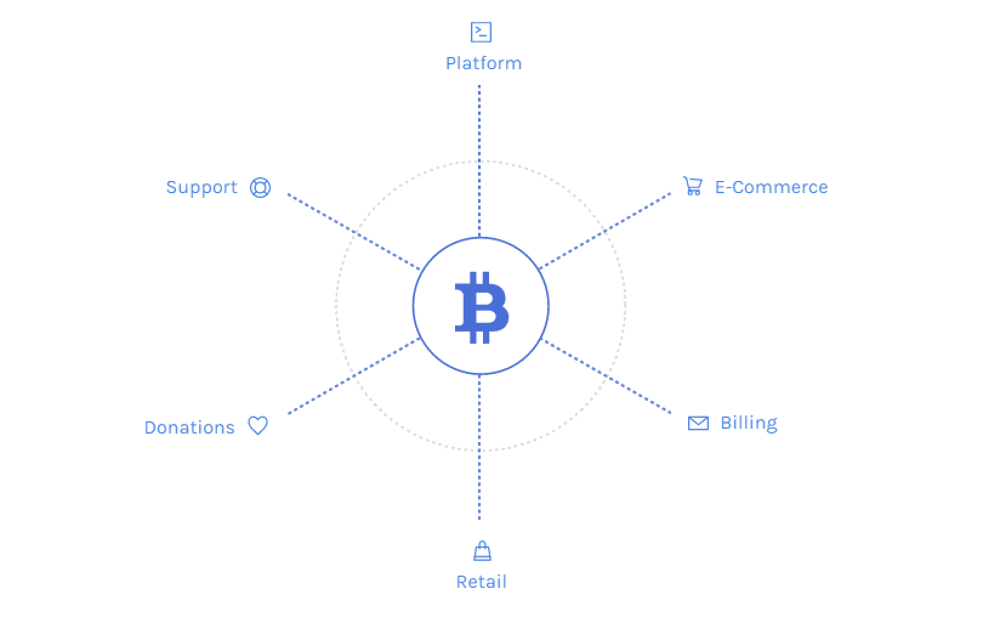 INTEGRATED SOLUTIONS
for Third Party Providers
BitPay offers a wide range of integrated and easy deployable ( no development ) – solutions for connecting your BitPay account and begin accepting Bitcoin payments with third party providers like: Adyen, Demandware, Shopify, Paypal, 3DCart, Blesta, NATs, Foxycart, ProsperCart, Lemonstand, Cydec, MPA3, E-GOV link, Global Payments and Bitmonet.
OPEN SOURCE PLUGINS ( includes: Shopping Cart Plugins )
Additionally BitPay develops and actively maintains plugins for many of the world's most popular open source eCommerce solutions: Magento, Ecwid, Gravity Forms, Membership Pro, OpenCart, OScommerce, PrestaShop, Drupal Commerce, Ubercart, Virtue Mart, WooCommerce, WP eCommerce, Xcart, Zen Cart and commerce: SEO
RETAIL POINT of SALE
BitPay merchants can accept bitcoin payments on mobile phones or tablets with Bitcoin Checkout for iOS and Android. Features like multi-user, web-based checkout and gratuity options are standard.
BitPay integrates with traditional and tablet based point-of-sale ( iOS or Android) systems: NRC Silver, Soft Touch, VisualTouch, DC POS and New West Technologies.

BILLING AND ACCOUNTING
Offer your customers bitcoin as a payment option in your billing & accounting solutions: NetSuite, Intuit PayByCoin, Paydici, WHMCS and Host Bill.
DONATIONS
Enable Bitcoin donations through the integrations with external fundraising platforms like: NationBuilder, NGPVan, Coin Vox and Targeted Victory. Easily create Web-Based Donation Buttons for receiving bitcoin donations. BitPay can also host your bitcoin donation page for your website for no additional cost. Create your own donation forms for collecting specific information.
CODE LIBRARIES
BitPay writes and maintains code libraries for the most popular programming languages: NodeJS, Ruby, Android SDK, Cordova SDK, iOS SDK, Python 2 and 3, C, C Sharp, Java, Perl, PHP, Elixir and Go.