Bitcoin Embassy Amsterdam's own Slack Channel
btcnl.slack.com
Members please join our main Slack channel now and start interacting with our other members of the Bitcoin Embassy Amsterdam! Access to the slack channel is reserved for Full, Pro and Corporate Bitcoin Embassy members.

How to join our Slack Channel?
Full, Pro and Corporate members can request access using the slack button in 'My Embassy'
Which Slack Channels are available ?
Once registered you will find various other (sub) channels for you to join as listed below. We will be gradually extending our sub-channels depending on the needs and desires of our members:
General (Main-Channel)
"This channel is for team-wide communication and announcements for all registered Members on our Embassy Slack."
Random (Sub-Channel)
"A place for non-work-related flimflam, faffing, hodge-podge or jibber-jabber you'd prefer to keep out of more focused work-related channels."
Cooperation (Sub-Channel)
"Discussions, suggestions and introductions to extend our Embassy and reach out to others: individuals, experts and other organizations in The Netherlands and other countries."
Trading (Sub-Channel)
"Buy low, sell high! This is the channel for all your bitcoin related trading & price chat. For current bitcoin prices, send a message that starts with !cgy". On this channel you will find the Bitcoin prices!
Bitcoin-Ladies (Sub-Channel)
"Encouraging participation and networking between and about women in IT, Bitcoin and Blockchain technology sphere. Facilitating discussions on all sorts of topics and future projects etc. Primarily intended for women to join."
Education (Sub-Channel)
"Discussions, resources and educational materials on Blockchain and Bitcoin. Information on available Blockchain (online) courses: dates, places and subjects."
Students-Outreach (Sub-Channel)
"Discussions etc. for practical Action Plans to reach students to increase Bitcoin & Blockchain technology awareness, participation in related communities and the Bitcoin Embassy Amsterdam in particular."
Legal-Compliance (Sub-Channel)
"Discussions on Bitcoin & Blockchain. Legal aspects and compliance requirements in various EU member states. Channel for lawyers and compliance officials and officers."
Malta (Sub-Channel)
"To facilitate our Bitcoin / Blockchain friends from Malta. Promote their activities, meetings and projects. For networking and collaboration with others in or outside Malta. For discussions and exchanging of ideas."
What is Slack and what are its advantages?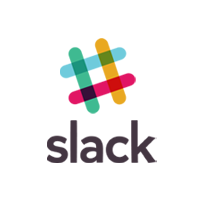 Slack is a platform for team communication: everything in one place, instantly searchable, available wherever you go. Like many other companies and organizations on the web we used Slack to create various "open channels" for projects, (sub) groups and relevant (discussion) topics in our Embassy. These Channels include messages, files & comments, inline messages & video, rich link summaries and integration with services like Twitter, Dropbox & Google Drive.
Through our Embassy Slack you can remain perfectly in sync and stay up to date with the latest news and (group) discussions there etc. on all your devices.
How to enable Slack on all your Devices?
Slack is an online (hosted) platform but you can download or install the slack desktop app for PC or Mac or get the slack app for your favorite iOS or Android device so you stay in sync easily. Slack creates a more effective and easier way of staying in touch and greatly reduces internal email as desktop & mobile messaging, file sharing and notifications are collected in one place. All can stay in touch and see how conversations are developing, contributions of various persons etc. It makes everyone more engaged and more productive! You can even add your Files and make them available to other members.
We hope to welcome you on our Slack Channel soon!