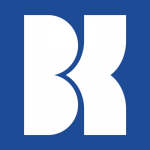 What happens when three friends and Bitcoin Embassy members decide to bring bitcoin to business? BitKassa happens! BitKassa (www.Bitkassa.nl) is the leading dutch payment provider for small businesses, making it stunningly easy for bars, restaurants and shops to accept bitcoin.
The BitKassa POS (Point of Sale) service / app is available anywhere in the EUR zone and as a venue owner all you need is your favorite tablet or smartphone to process incoming Bitcoin payments. Payments from patrons in Bitcoin are immediately converted into Euros and deposited into your bank account the next day. No currency loss or delays in payouts, accepting Bitcoin could not be easier!
For more information, checkout the Bitcoin Embassy store for a free (that's right, free!) BitKassa point of sale terminal.*
* Offer valid to all registered merchants or companies within the EUR zone. No multi-currency support for now, sorry about that.