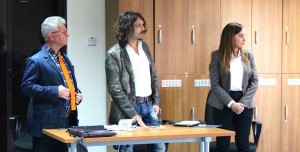 During a short break in Malta our co-founder Mr. Arthur Rommes of the Bitcoin Embassy Amsterdam spoke at the Start Up Malta Community. ( http://www.meetup.com/Malta-Startup-Community – 292 members ) on April 23rd 2015 for about 50 attendants, including various government officials, professionals, Bitcoin and blockchain enthusiasts on the subjects of Bitcoin, the Bitcoin Embassy Amsterdam and the Netherlands with its startup ecosystem.
His main objective being to encourage the Maltese residents to set-up a Bitcoin Embassy in Malta. Other Maltese speakers were dr. Francesco Carbone, director of The Rock Trading, ( www.therocktrading.com ) one of the early Bitcoin Exchanges and manager of the Bitcoin Malta group on LinkedIn and dr. Nicola Lapira, associate of the law firm Chetcuti Cauchi ( http://www.cclex.com ).
The event was hosted at the Takeoff Business Incubator building conveniently on the University of Malta campus ( 11,500 students: 750+ international exchange and Erasmus / Leonardo students – English language tuition ). The startup incubator was founded in 2014 and has accepted about 20 projects (54 people) of the 100 screened in the first year.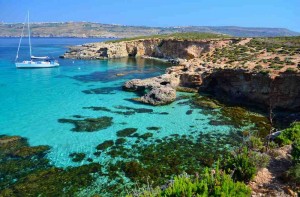 Arthur Rommes has visited Malta several times before and considers himself a friend of Malta. Malta is roughly 316 km2 in size, has a population of 410,000 and is located just south of Sicily and north of Libya ). Malta is an EU member country ( Euro zone ) is a popular holiday destination with roughly 1,6 million tourists per year. Malta has its own airline and is covered by low cost carriers like Ryan Air from Eindhoven airport. Its capital Valletta, "the fortress city" appointed as European Capital of Culture in 2018 has a rich history with many historical buildings worth a visit.
Malta was previously part of the British Empire and gained independence in 1964. The two official languages are Maltese and English. Malta has a long Christian legacy and Catholicism being the official religion and many historical Churches and Cathedrals on the island.
Residents of Malta are invited to sign up as Free Members of the Bitcoin Embassy Amsterdam and will be automatically upgraded to a complimentary Full Membership. Until the Maltese start their own Bitcoin Embassy we will be offering assistance hence the need to register yourself with us. Please also sign up with the LinkedIn Bitcoin Malta Group lead by dr. Francisco Carbone: https://www.linkedin.com/groups/Bitcoin-Malta-7448377/about
A full report (17 pages) in .pdf format about Malta, the opportunities Bitcoin has to offer and a background primer on Bitcoin is available on request to PRO and Corporate members of the Bitcoin Embassy Amsterdam.