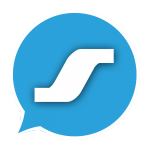 SendChat has been created with the aim of becoming the main communication tool devised using the blockchain technology. The SendChat platform will infuse existing instant messaging technologies like Telegram to not only deliver a platform which has been extensively developed with privacy and security in mind but also integrate other digital currency platforms such as Bitcoin, Dogecoin etc. to produce a winning solution that can cater to both new and existing messaging users.
SendChat has established alliances with major players in the industry that can support its growth and overall sustainability within the market. As a result, leaders such as Blocktrail have provided the necessary security to secure the currency whilst it is in use through the SendChat platform by all users. This allows the SendChat team to focus on the developing other aspects of the platform.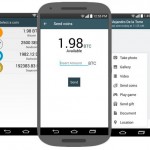 One of the main differentiating features of SendChat is ability of transferring digital currency with your contacts easily and intuitive. Users can send Bitcoin, Sendcoin and many other digital currencies while chatting with any of your contacts. SendChat makes it very simple and intuitive for users to transfer digital currencies. The process is simple and works roughly like this: Step 1: Click the desired contact name, step 2: Choose how much you want to send, step 3: Click send.
Sendchat aims to be digital currency agnostic and open to adding support for many digital currencies with traction and promise. Digital currency teams only pay a small fee to help SendChat with infrastructure and development costs. With this service open to everyone, SendChat offers the digital currency community the ability to tap into SendChat's growing user base and features. For more information please visit: SendChat.org
UPDATE: As of 4-6-2015 Sendchat has been acquired by Blocktrail.com