My name is Martijn Wismeijer and this is my blockchain story…
MrBitcoin launched!

December 15, 2013: After a few years of tinkering with Bitcoin, Mr. Bitcoin is launched with the purpose of adding value to the Bitcoin ecosphere by creating new and unique projects that utilize Bitcoin and its associated blockchain technology to inspire a whole new generation of blockchain enthusiasts.
1st Bitcoin ATM
March 1, 2014: MrBitcoin launches the first Bitcoin ATM in Amsterdam, creating a bit of a national media buzz on what this (for most people back then) new thing called Bitcoin is. The video below was the introduction video we used on the machine itself. Being a new technology, these first generation ATMs came equipped with a second screen to show people how to use the ATM.
1st BATM Collective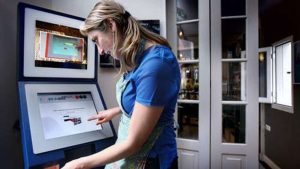 March 8, 2014: As one of the first Bitcoin ATM operators in Europe, MrBitcoin launches world's first Bitcoin ATM collective to promote coöperation between operators and traders, forge partnerships and exchange best-practices among Bitcoin ATM operators.
VARA KASSA TV
May 3, 2014: MrBitcoin is interviewed by VARA KASSA TV on national Television in The Netherlands to talk about Bitcoin. A general introduction to Bitcoin in Dutch language, no subtitles, sorry.
#Bitcoin2014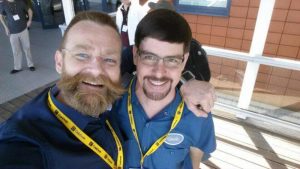 May 15, 2014: MrBitcoin sponsored #Bitcoin2014, the international forum, exhibition and networking conference organised by the Bitcoin Foundation for the fintech industry.
#Bitcoin2014 is where investors, technologists, regulators, executives, entrepreneurs, developers, and policymakers gathered to collectively shape the future of cryptographic money worldwide.
Two Way ATM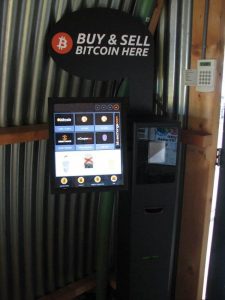 July 18, 2014: Mr. Bitcoin launched a brand new model two-way Bitcoin ATM in Amsterdam.
This new model allowed for the purchase and sale of Bitcoins in exchange for cash and was the first of its kind in The Netherlands. Nowadays, most cryptocurrency ATM units provide a 2-way service but back then this was very new and this was a very experimental machine.
Alt-Coin ATM

September 9, 2014: The Mr. Bitcoin ATM Network starts selling Litecoin, Dogecoin (and Bitcoin of course!) on its General-Bytes ATMs and is the first in Europe to do so.
Nowadays most Bitcoin ATM models will support multiple currencies but back then this was an absolute novelty.
Bitcoin Implants
November 4, 2014: MrBitcoin created world's first NFC Bitcoin wallet implant. The implant consists of an NFC chip that holds the encrypted private keys. By scanning the implant at a compatible Bitcoin point-of-sale terminal, the implant owner can pay everywhere Bitcoin is accepted.
Bitcoin Embasssy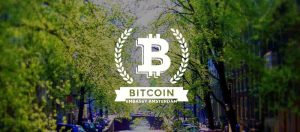 November 15, 2014: Co-founder of the Bitcoin Embassy Amsterdam, a collaborative networking and meeting space for Bitcoin and blockchain enthusiasts in central Amsterdam and the largest association for Bitcoin and Blockchain profesionals in The Netherlands.
NOS op 3 (TV)
December 9, 2014: Dutch national TV broadcaster NOS op 3 did a feature on Bitcoin and Mr. Bitcoin was invited to give a short demonstration of how you could use an NFC implant to make a Bitcoin payment. The video is in Dutch language, English subs.
Point of Sale Terminals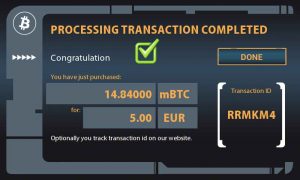 December 29, 2014: Innovation time! As of today all MrBitcoin ATMs manufactured by General-Bytes also serve as a point of sale terminal.
Customers can now pay for their purchases using the Bitcoin ATM at the location doing away with the requirement for a venue to have a separate point of sale terminal for Bitcoin purchases.
The Bitcoin ATM that does it all!
Bitcoin Vending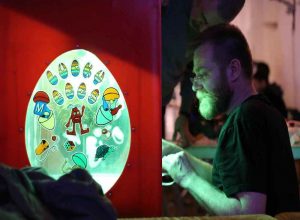 January 24, 2015: For the first Amsterdam Bitcoin hackathon we converted an existing vending machine to accept Bitcoin and over 18 other cryptocurrencies.
End users can purchase a Bitcoin trinket in return for some Bitcoin, Litecoin, Ripple, Dash, Tether, Monero or one of the many other supported cryptocurrencies.
Blockchain Notary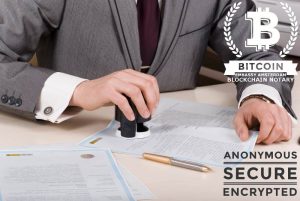 June 30, 2015: Bitcoin as a notary Service. Mr Bitcoin launches the Blockchain notary [BETA] for the Bitcoin Embassy Amsterdam.
Using the blockchain notary anyone can create a POE (Proof Of Existence) by signing documents, or any other file for that matter on the Bitcoin Blockchain.
Blockchain Lottery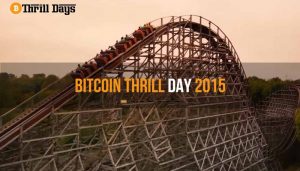 September 18, 2015: Mr. Bitcoin created a provably fair lottery that uses the Bitcoin blockchain to draw winning tickets from a pool of participants.
This concept was used for "Bitcoin Thrill Days", a fun packed event created to promote and educate the general public about the many applications that can be found for Bitcoin's blockchain technology.
Dutch Cyborgs (TV)
November 22, 2015: Dutch media giant Telegraaf TV did a Television feature about cyborgs that are (apparently) taking over The Netherlands. What are current uses of NFC implants (not just Bitcoin) and what will the future bring? Mr. Bitcoin shows some practical examples of how people can make use of these NFC implants today. Dutch language, no subs. Sorry…