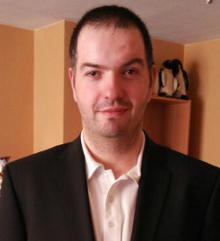 Jean-Pierre Buntinx has been involved in the world of Bitcoin and digital currency since late 2009. Back in 2010, he managed to mine Bitcoin with an Nvidia GPU which was easily earning 0.01 Bitcoin a day at the time. In 2013, Jean-Pierre ventured into the world of article writing and journalism, all of which revolved around Bitcoin and digital currencies. It became apparent rather quickly that his style of writing, combined with a passion for technology and a vow to remain objective in his articles, would be a valuable addition to the crypto news scene.
After working for several news outlets during 2013 – including CryptoNerd, CryptoCoinsNews (news tip submission), CryptoSource (news tip submission) – Jean-Pierre and lifelong friend Serge Schouterden started their own website in January called CryptoArticles. Building a news website from the ground up, with only a small reputation on his portfolio, was not an easy task but both jean-Pierre and Serge made it work, which set things in motion for various other crypto news outlets as well.
Jean-Pierre has been approached by various other crypto news outlets ever since CryptoArticles showed its first signs of success, which was highlighted when the site reached an Alexa ranking of 102,000. Keeping in mind this site was managed entirely by Jean-Pierre – in terms of design, advertisers, and other things – and only had two content creators – Jean-Pierre and Serge – CryptoArticles managed to become a renowned news outlet for everything related to Bitcoin and digital currency.
In the Summer of 2014, Jean-Pierre wrote a handful of freelanced articles for CoinTelegraph, and started taking on freelance work for Bitcoinist.net, which he still writes for on a regular basis today. Jean-Pierre also started attending various Bitcoin conferences as of 2014, including Bitcoin 2014 in Amsterdam, CoinSummit and Inside Bitcoins in London and Bitcoin Expo in Brussels. This year, you may have seen Jean-Pierre during Bitcoin Expo in London or Inside Bitcoins in Berlin.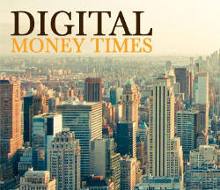 In spring 2015 Jean-Pierre and Serge received an offer to sell CryptoArticles to Digital Money Times, a new up-and-coming crypto news outlet. Both parties agreed to the deal for an undisclosed amount, and Digital Money Times hired Jean-Pierre as their lead writer. While still writing for Bitcoinist on a regular basis, Jean-Pierre also secured guest posts on other news sites, such as BitcoinAliens and MiningPool.co.uk.
In other notes, Jean-Pierre is an active member of the Belgian Bitcoin Association, and occasionally attends various Bitcoin Meetups in Ghent and Brussels. Besides a passion for Bitcoin and digital currency, Jean-Pierre is a collector of all kinds of penguin figurines, a supporter of football club Sint-Truiden VV and a very sociable person in general.
Jean-Pierre is honored to be on the Bitcoin Embassy Amsterdam Showcase list, and would humbly like to dedicate this great honor to his beloved father, Jozef Buntinx, who passed away in October of 1997, and never got the chance to see what his son was capable of achieving despite the odds.