July 2016: FreeBitcoin.nl has been relaunched as a classic Bitcoin faucet rotator site. Bitcoin faucets are considered one of the easiest ways to get started with Bitcoin. A faucet is a website that will give you up to a couple of cents worth of Bitcoin for visiting. FreeBitcoin.nl simply binds them together to make them easy to access.
Visitors enter their Bitcoin address at the Bitcoin Faucet, solve a puzzle and once they received their coins from the faucet click next to jump to the next faucet. Rinse and repeat until all faucets are visited for the day, you are filthy rich or (more likely) just tired from clicking all those advertisements.
Although the concept of Bitcoin Faucets is considered outdated and a bit of a Bitcoin 1.0 relic, we felt it was best suited for this domain name because for the first time in it's existence the FreeBitcoin.nl site lives up to its name! Don't expect millions coming in this way but it will get you a few Bitcoin fractions, called satoshi, to help get you started with, and understand Bitcoin. Give it a try, just click the 'Get Free Bitcoin' button below.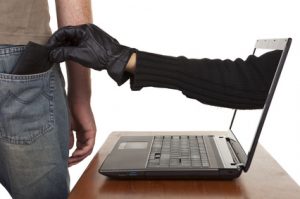 The story behind the FreeBitcoin.nl is a bit of an unusual one. This domain, originally registered in March 2013 by a known, small-time internet scammer named Marek Skonieczny, always had a bit of a dubious reputation in the dutch Bitcoin community.
In March 2013 This domain started out by trying to sell punters some Bitcoin for SMS or premium-rate phone call (1) but somehow always failed to deliver the Bitcoins to the people paying for the service. Once complaints started popping up on message boards the site morphed into a 'Jackpot Faucet' that would, how could we've guessed it, never pay out anything to anyone. (2) After these two 'concepts' the site went dormant in December 2014 when all content was removed.
February 2015: FreeBitcoin.nl resurfaces, this time as the 'Bitcoin Embassy Amsterdam'. It goes without explanation that this site had nothing to do with the Bitcoin Embassy located at www.BitcoinEmbassy.nl but this time FreeBitcoin.nl tried to solicit funds on behalf of the Bitcoin Embassy Amsterdam. We decided we could not let this happen to our non-profit association and decided the site owner(s) had crossed the line for the third and last time.
One member of the Bitcoin Embassy Amsterdam started a (lengthy) complaint procedure at SIDN, the domain registry for .nl domains without much luck at first but once our legal team contacted the hosting provider in November 2015 the site was taken off-line in a matter of hours (3) preventing further damage. In January 2016 we finally gained control over the domain name (4) and we relaunched the site that summer.


Sources: